Cómo desbloquear o liberar Metro by T-Mobile LG K51
¿Puedo desbloquear mi Metro LG K51?
Al utilizar nuestro servicio de desbloqueo, puede desbloquear su dispositivo Metro incluso si no cumple con los criterios de uso de 6 meses. El desbloqueo de su LG K51 le permite utilizar cualquier tarjeta SIM de otro proveedor. El proceso de desbloqueo es muy fácil, se realiza completamente desde el menú de configuración de su teléfono sin la necesidad de ingresar un código de desbloqueo.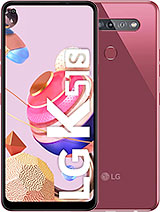 ¿Cómo desbloquear mi LG K51?
Lo primero que hará es hacer un pedido en UNLOCKLOCKS.COM. Una vez que UNLOCKLOCKS.com procesa el pedido de desbloqueo, recibirá un mensaje de confirmación que indica que su dispositivo es elegible para el desbloqueo, luego debe seguir los pasos a continuación.
Segúrese de tener una conexión de datos activa a través de 3G / 4G / LTE o Wi-Fi.
En la pantalla principal, presiona Configuraciones.
Presiona Red e Internet > Redes móviles > Desbloqueo de red.
Haga clic en el botón Desbloqueo permanente.
Si tiene éxito, reinicie el dispositivo.
Felicidades. Su LG K51 ha sido desbloqueado para todas las redes, en todo el mundo.
Notas:
Su dispositivo está desbloqueado para todos los operadores (excepto Verizon y Sprint).
El desbloqueo es permanente, su dispositivo permanece desbloqueado incluso si lo reinicia, lo resetar o lo flashear.
The unlocking of Metro LG K51 don't require an unlock code.
El desbloqueo de Metro LG K51 no requiere un código de desbloqueo.
Metro by T-Mobile también se conoce como MetroPCS.